Case Angle: 4.5°
Tenting Angle: 7.0°
Materials: Aluminium Top, Dark-dyed Polycarbonate Bottom and Stainless-steel Weight
Mounting method: Grommet mount
Plate: 1.5mm aluminium full and half plates, polycarbonate full plate options.
Colours: Black, Silver, Beige
LEDS: Indicator LED bound to Caps Lock & Function layers. LED modules for feature lighting
PCB: Designed by Gondolindrum with USB-C daughterboard - configurable with QMK/VIA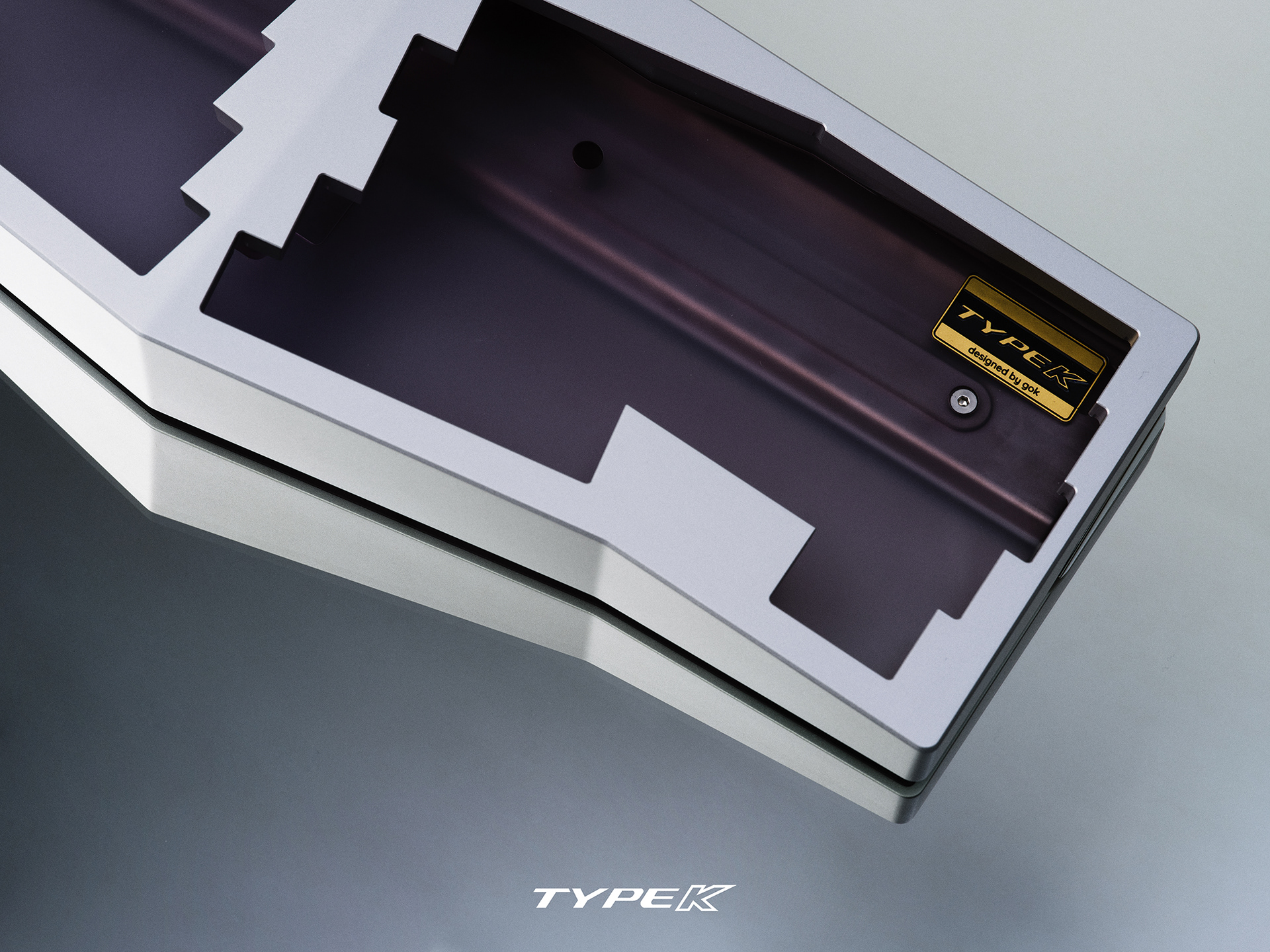 10 degree bend angle as opposed to 12
3u spacebar support (with 2u + 1u split options)
the addition of a 4th macro key to the left column
right shift size changes to allow for the board to be dimensionally symmetrical.