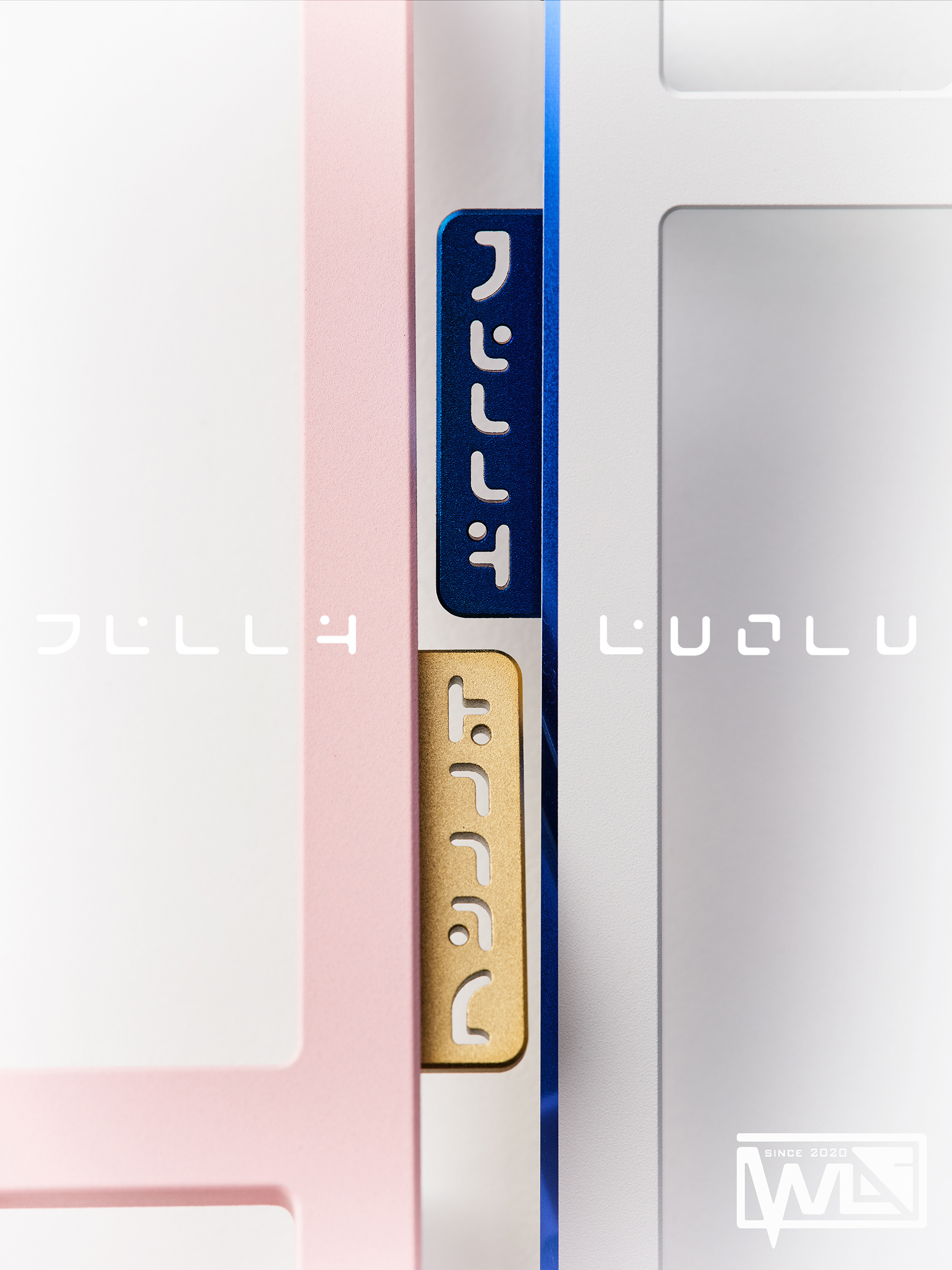 Glossy chamfer for white, black, red, and silver case
Floating external weight
Hallow-carved Jelly badge on the side
Hidden RGB light on the back
Upgraded Leaf Spring + mounting system
Retro 1.6mm non-flex cut PCB + 1.2mm per-key flex cut PCB
Available in single-blocker and dual-blocker versions
Quick and easy 10-second disassembly
Jelly Evolv is equipped with our upgraded Leaf Spring + mounting system.
The leaf springs are now placed in their own slots that separated from the main case, which make the assembly process much easier and also eliminate the potential hollow sound created by the leaf spring.

We treated the weight of the Jelly Evolv with mirror-polished PVD to create a contrast with the matte case.
Thanks to the special connectivity method, there is enough space between the middle frame and bottom case to place the recessed external weight.
The height difference between the bottom case and the weight provides perfect protection for the weight during daily use.

Typing angle: 7 degree
Front height: 20mm
Size: 325 * 148 mm
Weight: case + 1 PCB + 1 Plate = 2.3kg
To give Jelly Evolv a more dynamic and futuristic look, we used brackets to connect the middle frame and bottom case instead of traditional screws.
This creates a gap that allows the hidden atmosphere lights under the external weight to shine through, enhancing the sense of floating of the keyboard.